Make your Brand Dialable with a StarStar Number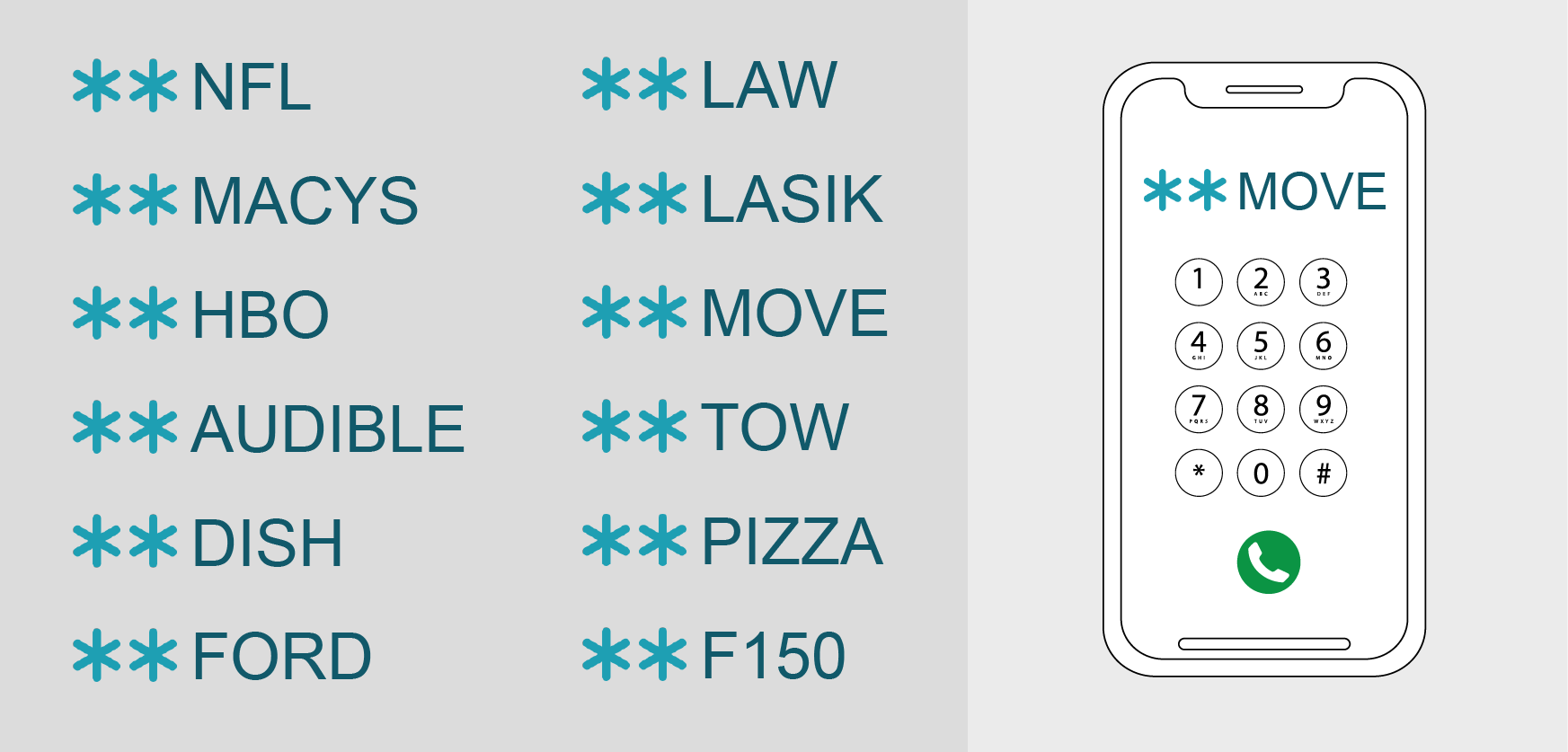 ---
Easy as 1-2-3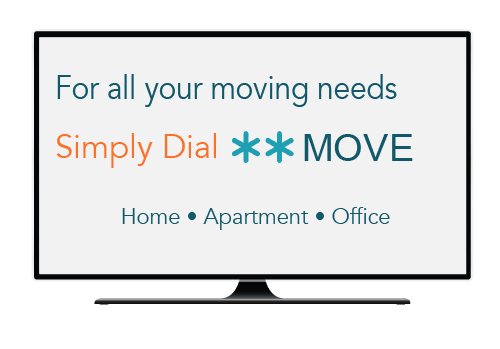 Step 1: See an Ad
Customers see or hear advertisements for your product or service. StarStar Numbers are easy to remember vanity phone numbers that reinforce your product and brand identity. StarStar ads work in all types of media: TV, radio, print, billboards, and online.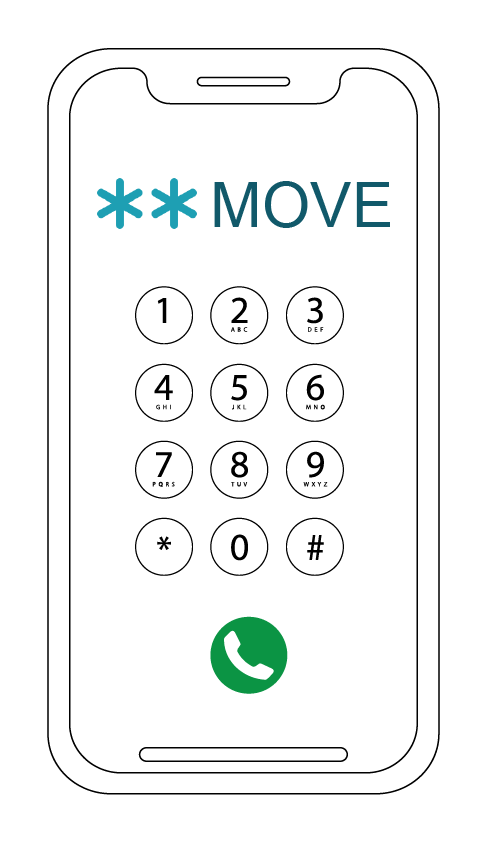 Step 2: Dial the Number
Customers dial your StarStar number just like a regular phone number. Calls work on most cell phones in the United States. There's no need to download any app. Simply Dial the StarStar number to engage with the product or service.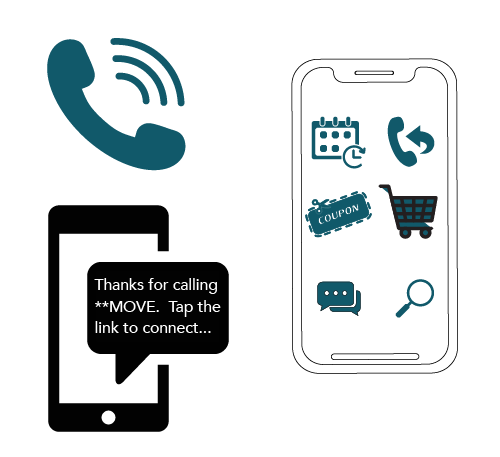 Step 3: Connect with Voice, Text, & Web
StarStar Numbers are much more than just short phone numbers. Callers connect with voice, text, and via online engagement all from a single phone call. StarStar is the only technology that can deliver a true omni-channel experience from a single call-to-action for all of the ways you communicate with your customers.
---
Customized Voice Experience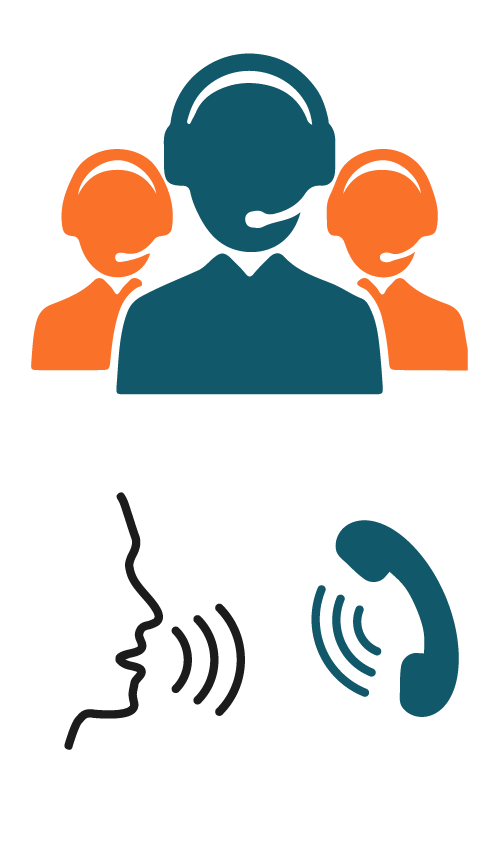 Receive Calls at your Call Center: StarStar calls are routed directly to your existing phone line. No special hardware or software is needed to receive StarStar calls.
Voice Commands: Create custom keywords and phrases for your products. StarStar will screen your callers and deliver customized content for each product.
Call Center Offload: Use StarStar to offload your call center. Using the StarStar Visual Engagement product you can move calls off of your call center and onto a self-service online portal.
Move Callers Online with Visual Engagement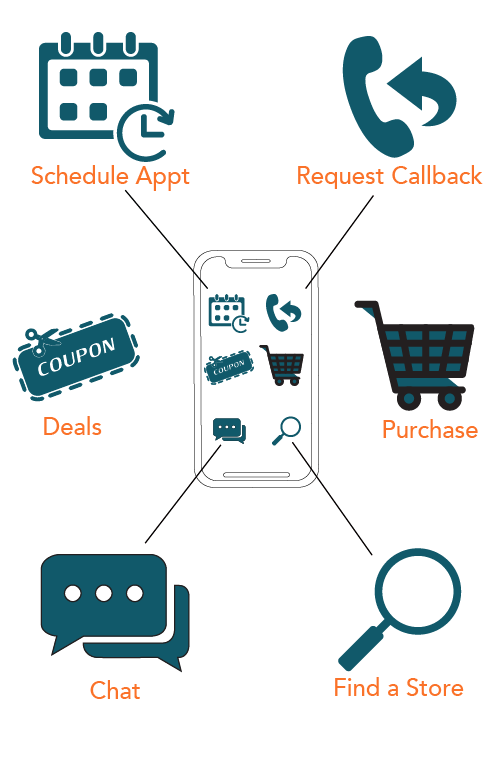 Optimized for StarStar: Most company websites are good general purpose sites. But when a customer calls a StarStar Number they have a specific purpose in mind. Perhaps they are trying to buy a product, or make an appointment, or get customer service. Visual Engagement provides a user experience optimized for each of these use cases.
Integrated: Visual Engagement is tightly integrated with the rest of the StarStar user experience. Everything a customer does in Visual Engagement is tracked back to your StarStar Number giving you rich insight into customer usage.
Feature Rich: Visual Engagement can be used for lead capture, text messaging opt-in, store locators, video streaming, chat bots, and much more.
Technology that Understands Your Business Needs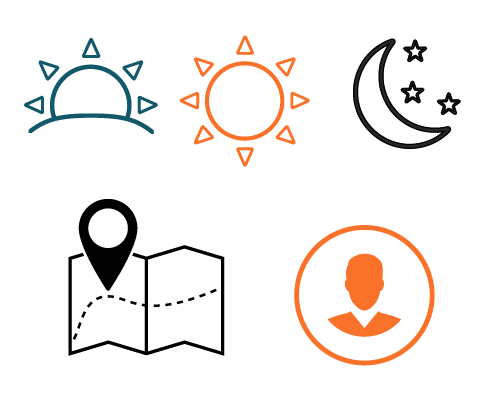 Works When you Work: The Smart Dial Platform understands your business hours and can be programmed to provide unique experiences during normal business hours, lunch, at night, on weekends, or any other schedule you want to create.
Works Where you Work: Many business services are localized, and the Smart Dial Platform provides class-leading localization services. If your business has multiple locations or service areas the Smart Dial Platform will connect callers to the office for their service area.
Collects the Data You Need: CRM systems are the lifeblood of modern businesses. The Smart Dial Platform sends leads right to your CRM system.
Make Your 10-Digit Number Smarter
You don't have to use a StarStar Number to get many of the benefits of the Smart Dial Platform. You can make your existing DID or Toll-Free Number smarter by directing calls to the Smart Dial Platform. This approach gives you the best of both worlds. Callers that already know your number or have it saved in their address book automatically get the powerful Smart Dial experience the next time they call, but you can use a memorable StarStar Number to make your new advertisements more memorable.
---
---